Congratulations to these students chosen for the month of December and January as
Student of the Month.
They portray our motto where
BEST IS THE STANDARD!
Parents were invited to see their student honored in a ceremony and breakfast on February 3rd, 2017.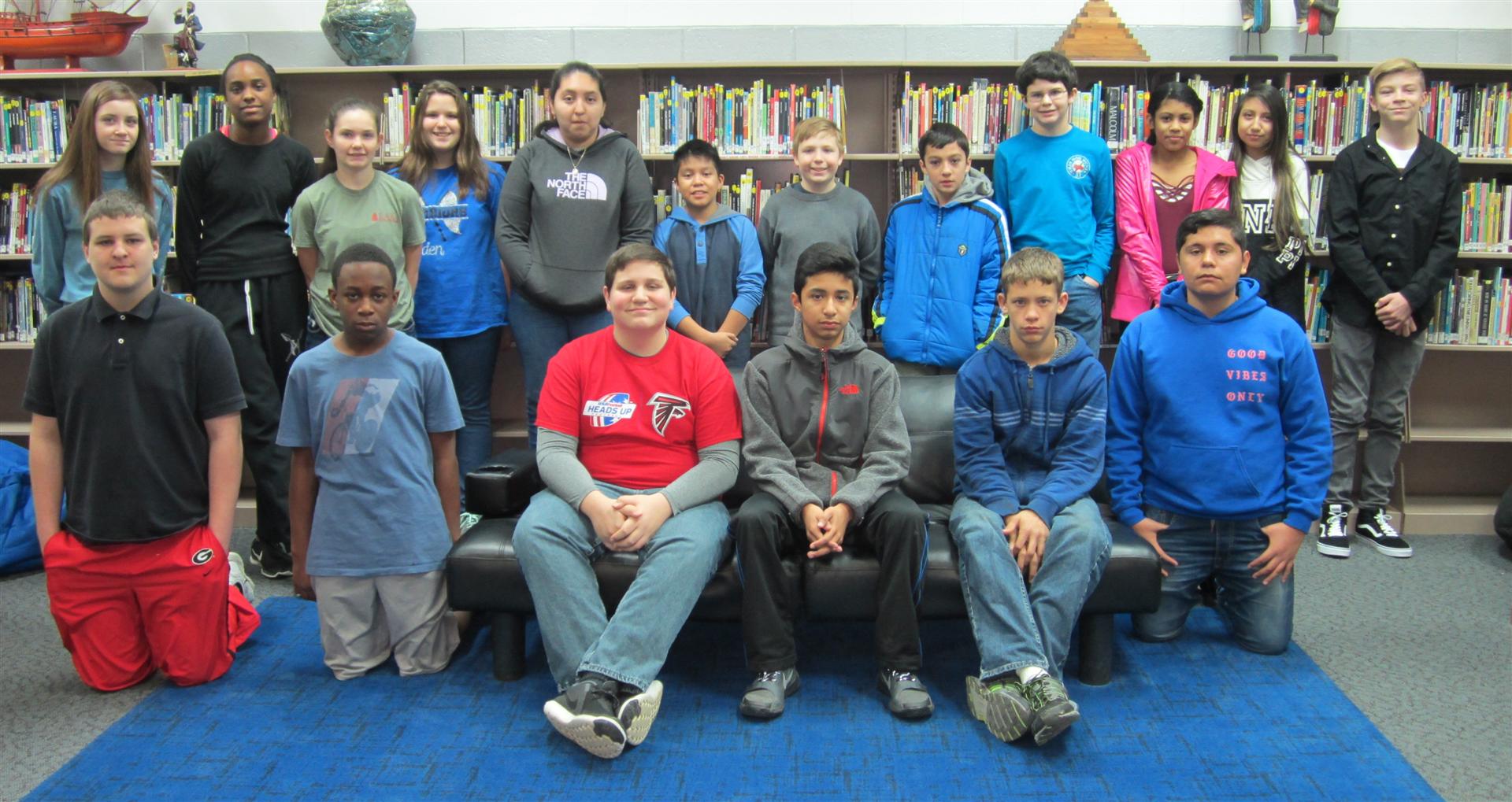 From Left to right:
Front row: Robbie Young, Omar Byrd, Scott Snow, Sergio Ortiz, Joseph Hunter, Jose Avalos.
Back row: Rae Thomas, Kim Passley, Taylor Fann, Aden Victor, Daisy Cortes, Jan Martinez, Nathiel Wolfe, Davie Pullen, Levi Townsend, Henna Matute, Sarai Tituana, Joey Kowalczewski